Recently, I am facing issues opening the embedded attachments in an outlook message, calendar item, contact item or task item. 2/3 months ago there were no such issues. I did search for this issue around internet and found below information which might be useful for you also.
So if you are getting outlook attachment security warning or blocking while opening the attachment or outlook attachment is not opening by double clicking on it, you can check out this solutions.
Symptom:
There are two kind issues:
1. You are not able to open the attachments that are embedded within outlook message when format is selected as Rich Text. That means, you can see the file icon along with its name like below.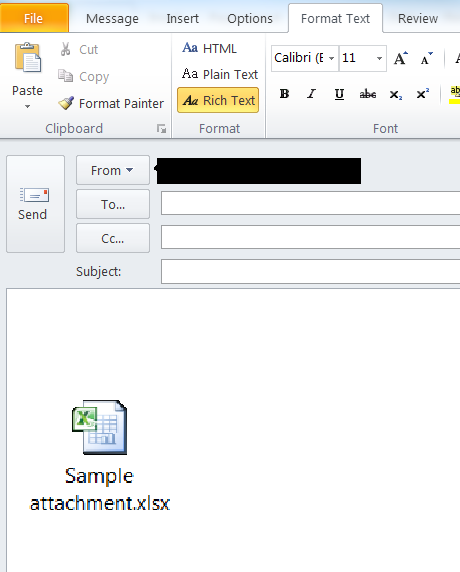 When you are double clicking on the attachments it is showing below error message.
The program used to create this object is Outlook. That program is either not installed on your computer or it is not responding. To edit this object, install Outlook or ensure that any dialog boxes in Outlook are closed.
2. A file is having two dots (..) or exclamation mark (!) before file extension, an attachment of such files are getting blocked. Outlook thinks it as potentially unsafe attachment.
Reason:
Security update from Microsoft released June 2017 for outlook 2007, 2010, 2013 or Outlook 2016.
Temporary help:
Download the file by using web mail
You can drag the files and drop into your desktop or in your machine location from message.
Change the email format to "HTML" like below and the attachment will be listed in the attachment then download the attachment or double click it to open it.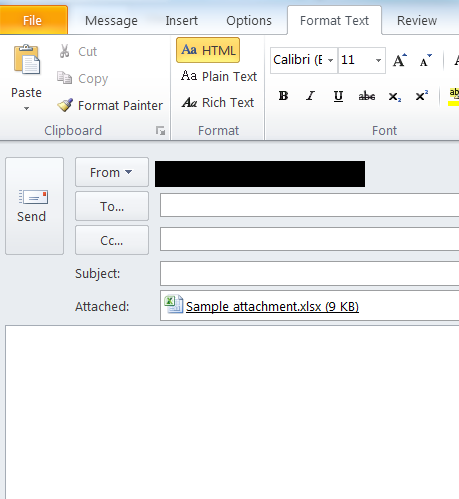 Permanent fix:
There are new updates available from Microsoft to fix these issues.