Can I use my pc internet connection on my android phone?
- Answer is yes, you can. You have to make your PC a Hotspot. Hotspot is nothing but a device that provides internet access over Wireless Local Area Network [WLAN] through a router connected to a link to the internet service provider.
Hotspot generally used in small establishment like coffee shop, auditorium etc. This Hotspot use WI-FI technology to connect to the client devices. This is also widely used within home where one of the computers is made as hotspot and other devices like mobiles are using Wi-Fi technology to use the internet access.
There are number of software available in internet to make your PC a Hotspot. Some of them are
Connectify Hotspot
Antamedia Hotspot Software
Jaze Hotspot gateway by Jaze Networks
Hot Spot Network Manager (HSNM)
Virtual Router
Tanaza
Start Hotspot Software
Now I am going to explain how to use Virtual Router to make your PC hotspot and share your internet connection with your Android Mobile phone.
Prerequisite: PC OS should be Windows 7 or Windows 8 or Windows 2008 R2. Internet connection.
Step 1: Go to the Virtual Router website. There, you can see, what Virtual Router is, where it can be used etc.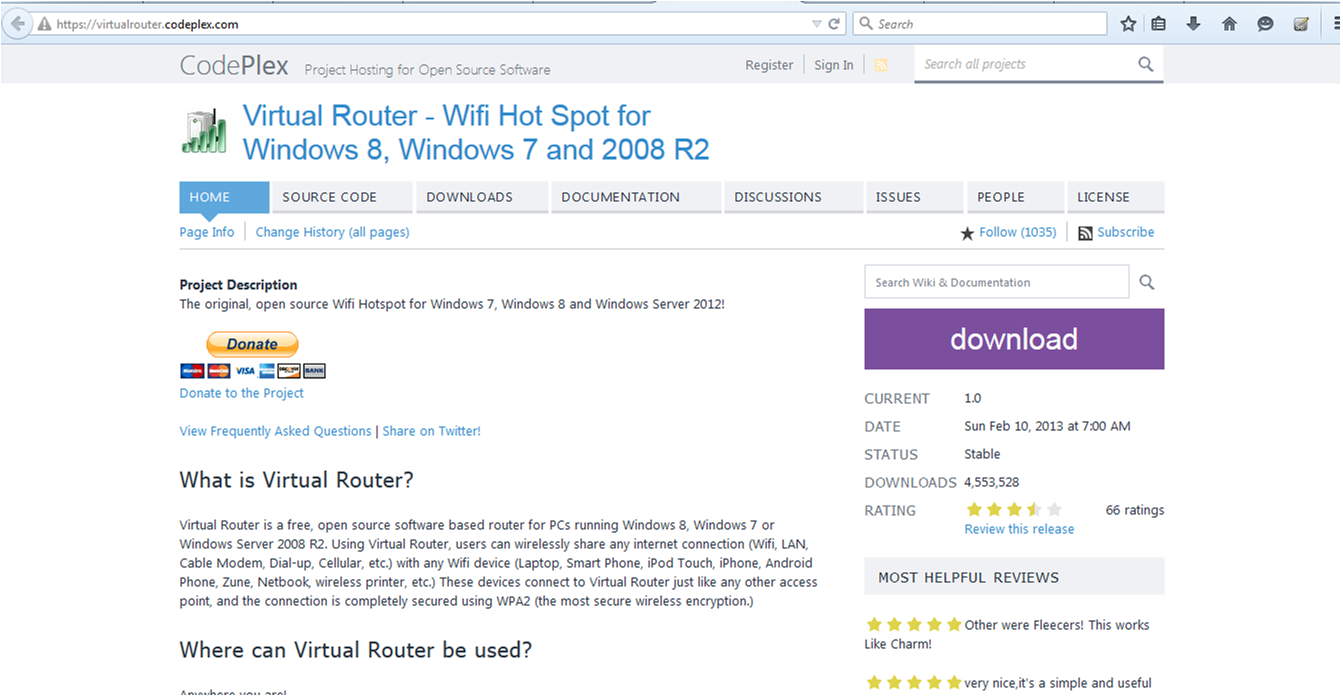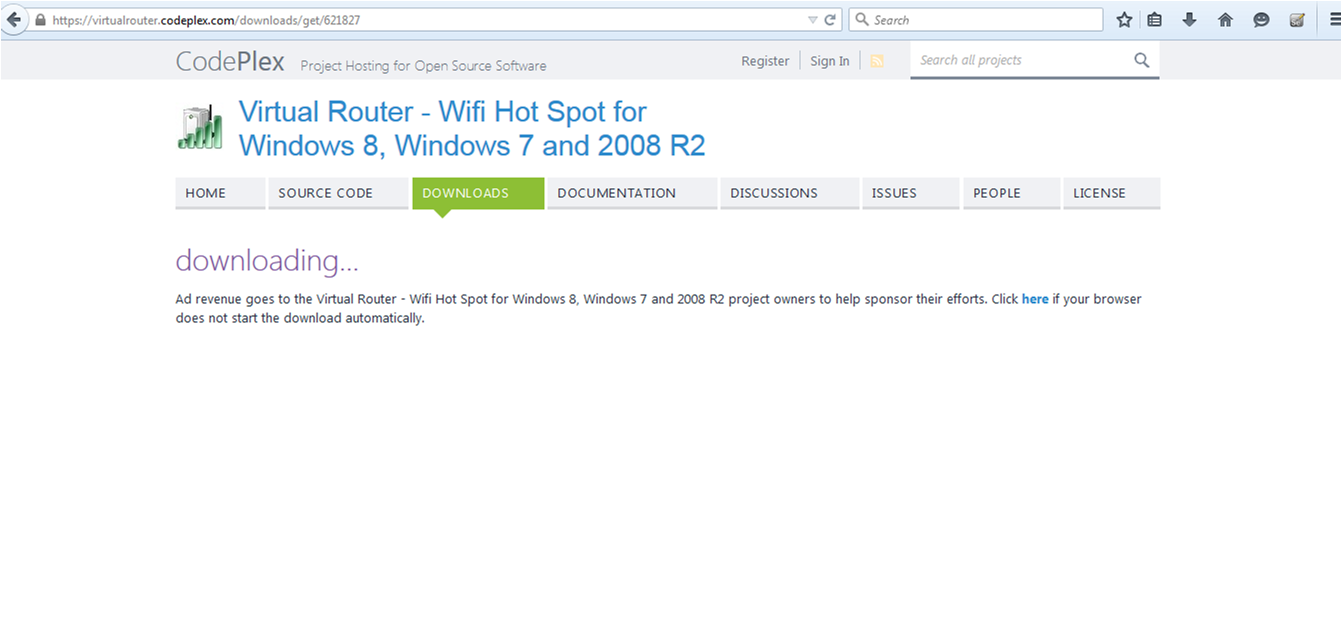 Step 2: Press Download button in the page to start downloading. Installer VirtualRouterInstaller.msi MSI file will be downloading.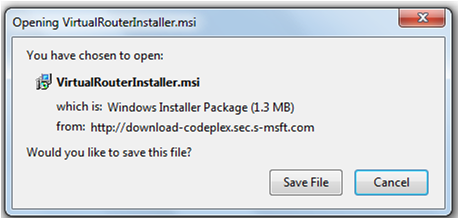 Step 3: Once download is complete, double click on it to start the installation. Just take proper action to install it.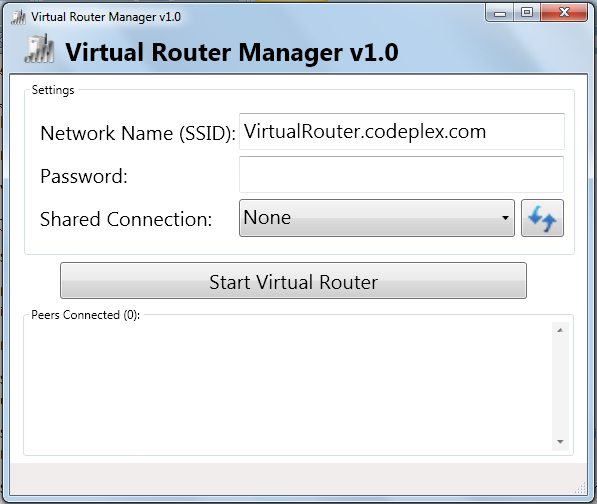 Step 4: Provide the network name as you want to be. Provide a suitable Password [ strong one, so that nobody can guess it]. Select your internet connection provider from Shared Connection list [your internet needs to be working mode in your PC at that time otherwise provider name won't be listed in dropdown]
Step 5: Press Start Virtual Router button and enjoy shared internet connection to your other devices like Mobile, other laptop etc.
Please note that even after following all the above instructions, Start Virtual Router button is not working then you might need to execute the following command to allow the hosted network.
This command needs to be run from elevated [run as administrator] command prompt [Start-> Run -> cmd].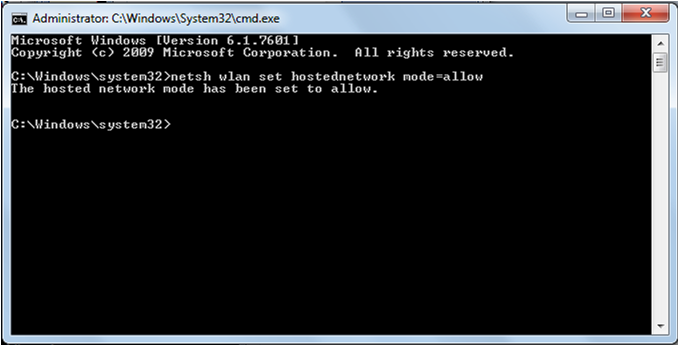 If everything goes right, you can enjoy the shared internet connection like below: